Space-saving CalSlim C comes complete with its own stylish slim line tap, making it the perfect under- sink solution for combatting problems with poor tasting or unpleasant smelling water. The effective Slim C filtration cartridge traps dirt particles in its special matrix – it is also suitable for reducing chlorine. With quick and easy installation and low maintenance, an endless supply of finely filtered water is yours at the touch of a tap.

The benefits...
Continuous supply of finely filtered water – better for drinking and cooking
Space-saving, neat, slim line cartridge housing fits easily under the sink
Effective filtration of chlorine
Improves the taste and smell of drinking water
Complete kit ready for installation
Saves money – no need to buy expensive bottled water
Continuous supply from a separate slim line water tap
Quick and easy installation
Easy to change cartridges
Product data...
CalSlim C installation guide
Click icon to view details…
Slim C drinking water filter kit: DWFK-Slim-C
Slim C replacement cartridge: CART-Slim-C
Our credentials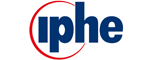 For all your Sales and Technical enquiries please call direct on +44(0)1535 210320