The CalHouse SC drinking water filter connects directly to an existing household water tap and features a compact, under-sink cartridge housing. The House SC cartridge has a special wound and carbon matrix, designed for trapping sediment and dirt. Contaminants are effectively reduced to improve drinking water taste and smell. Also recommended for combatting problems with water discolouration, chlorine, organic materials and heavy metals. CalHouse SC delivers filtered water on demand.
The benefits...
On demand supply of filtered water for better drinking and cooking
Combats dirt, discolouration, sediment, chlorine, poor odour and taste
Reduces organic material and heavy metals
Complete kit ready for installation
Saves money – no need to buy expensive bottled water
Convenient connection to a single household water tap
Quick under-sink installation
Easy change cartridges
Product data...
CalHouse SC installation guide
Click icon to view details…
CalHouse SC drinking water filter kit: DWFK-House-SC
House SC replacement cartridge: CART-House-SC
Our credentials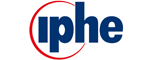 For all your Sales and Technical enquiries please call direct on +44(0)1535 210320