Improve your home drinking water instantly with CalHouse S. This drinking water filter kit is the perfect choice for connecting directly to an existing household water tap, with the added convenience of a compact, under-sink cartridge housing. CalHouse S is specially designed for use with CalHouse S, easy-change, water filter cartridges. The wound filter cartridges have an effective matrix for trapping particles within the special media. Sediment, dirt and discolouration are removed to give an endless supply of filtered water.
The benefits...
Endless supply of filtered water for better drinking and cooking
Special cartridge media effectively traps dirt, discolouration and sediment
Complete kit ready for installation
Saves money – no need to buy expensive bottled water
Convenient connection to a single household water tap
Quick under-sink installation
Special particle trapping media
Easy-change, long life cartridge
Product data...
Our credentials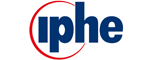 For all your Sales and Technical enquiries please call direct on +44(0)1535 210320