The non-intrusive CalTronic electronic scale inhibitor is easy and quick to install – simply wrap the aerial wires around pipework and plug into a standard household socket.
CalTronic creates variable frequency waves to create an electrical pulse in water. A single polarity is induced, resulting in the prevention of hard scale formation and a reduction in existing scale build-up.
The benefits...
Non-intrusive
Existing scale removed
No maintenance
No plumbing
No chemicals
Whole house protection
Durable nickel plating
Lifetime Guarantee
Product data...
Download product specification and installation guide
Our credentials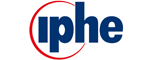 For all your Sales and Technical enquiries please call direct on +44(0)1535 210320