The CalPhos proportionally dosing venturi system is easy to fit and quick to fill up. This robust polyphosphate scale and corrosion inhibitor is powerful and effective in preventing hard encrustations from forming on pipes, boilers, showerheads, taps, washing machines, dishwashers and other mains connected water using appliances – even when water is extremely hard. Water passes through calibrated nozzles in the venturi system, creating a suction of polyphosphates and water solution from the bowl. A proportional dose is then delivered into the water system.
The unit's internal bellows constantly draw in polyphosphate saturated solution, preventing calcium from crystallising and forming hard encrustations. Maintenance is simple with a removable bowl that is easily washed in hot water. The replaceable 100% food grade polyphosphate cartridges are completely safe for use with drinking water and other foodstuffs. CalPhos cartridges are long lasting – each block is sufficient to supply an average household of 4 people for around 40 days.
The benefits...
Proportionally dosing venturi system
Low running costs
Long cartridge life
Head made of compound plastic with venturi flange
Built-in bypass
Vertical or horizontal installation
See through glass – no waste
Safe for drinking water and other foodstuffs
12 months product guarantee
Product data...
Our credentials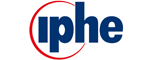 For all your Sales and Technical enquiries please call direct on +44(0)1535 210320