The CalMag magnetic scale inhibitor is suitable for installation on cold water lines for the prevention of limescale formation. The unit is supplied as standard with 15mm compression fittings. The CalMag unit can also be adapted for use with pushfit fittings.
The benefits...
Lifetime guarantee
No maintenance
No chemicals
One model suits all applications
Combination product
Whole house protection
Durable nickel plating
Speedfit fittings for rapid installation
Available as standard or space saving unit
Product data...
Our credentials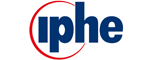 For all your Sales and Technical enquiries please call direct on +44(0)1535 210320