Installing the CalLytic Mini, Electrolytic Scale Inhibitor on cold water lines protects pipework, boilers and hot water using appliances against the damaging effects of hard scale. The CalLytic Mini unit is suitable for use with 22mm and 15mm pipework and comes complete with 22mm-15mm pushfit fittings. The unit is also available as a compression unit, with choice of 15mm or 22mm fittings.
The benefits...
5 Year Guarantee
No maintenance
Fits 22mm and 15mm pipework
No chemicals
Whole house protection
Protects boiler
Durable nickel plating
Can also be supplied as a compression unit
Product data...
Our credentials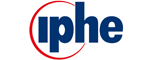 For all your Sales and Technical enquiries please call direct on +44(0)1535 210320