The problem...
Every single day, the quality of our water affects our way of life.
In recent years, the health benefits of drinking plenty of clear, fresh tasting water, every day, have been well recognised. The problem is, even tap water that is safe to drink can contain particles and contaminants, making home drinking water look murky, taste poor and smell unpleasant.
Calmag's water filters reduce the levels of chlorine, scale and dirt at the point of use improving the clarity, smell and taste of your mains water.
The solution...
Calmag water filters are the most efficient and cost effective way to improve water for cooking and drinking, every day. They provide clear drinking water that is available on tap when and how you want it.
Can be chilled if required. No need for jug filters.
No need to buy expensive, bulky bottled water anymore.
Complete kit – ready for installation.
Choice of cartridges to reduce most contaminants.
Easy to install. Kettles will be scale free. No unpleasant smells or taste.
Refreshing tea, coffee and drinks – no scum. Less expensive than bottled water.
Convenient – clean refreshing water on tap.
Product links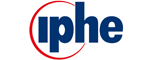 | CARTRIDGE | HOUSE S | HOUSE SC | FRESH C | FRESH CR | SLIM R | SLIM C | MAX C | MAX S |
| --- | --- | --- | --- | --- | --- | --- | --- | --- |
| Contaminant | | | | | | | | |
| Sediment | • | • | • | | | | • | • |
| Dirt | • | • | • | | | | • | • |
| Discolouration | • | • | • | | | | • | • |
| Bad Taste | | • | • | • | • | • | • | |
| Chlorine | | • | • | • | • | • | • | |
| Odour | | • | • | • | • | • | • | |
| Organic Material | | • | • | • | • | • | • | |
| Bacteria | | | • | | | | • | |
| Scale (hard water areas only) | | | | • | • | | | |
| Scum (hard water areas only) | | | | • | • | | | |
| Heavy Metals | | | • | • | • | • | • | |