As little as 1.6mm of scale build-up reduces boiler efficiency by as much as 11%; increasing
energy costs and exposing costly appliances to scale damage. Calmag Water Conditioners offer a low cost solution to limescale prevention when water softening is not required.
Typical Users
Local Authorities
Schools
Housing Associations
Sheltered Housing
Leisure Centres
Prisons
Nursing Homes
HM Forces Accommodation
Factories
Typical Uses
Calorifiers and hot water heaters
Direct gas fired water heaters
Copperfin water heaters
Plate heat exchangers
Combination boilers
Thermal Store boilers
Electric showers
Water coolers
Electromag...
The Electromag water conditioner provides industry with a cost effective solution for treating problems with hard scale. Electromagnetic technology effectively reduces existing limescale, preventing new scale build-up, whilst enhancing heat transfer efficiency. Electromag units are available in a range of sizes with low running costs and no maintenance needed.
The degree of severity of water hardness can vary, depending on where you live and the amount of hard scale minerals present in your water supply. 60% of the UK is in a hard water area which affects businesses alongside domestic properties. If you are suffering from problems with hard scale, you will probably recognise some of the tell tale signs:
Benefits
Prevents limescale build-up
Reduces existing limescale
Improves system efficiency
Protects heating appliances
Low running costs
Suitable for many applications
Range of sizes available
No chemicals
No maintenance required
Product Range
E22 – 22mm
E28 – 28mm
E35 – 35mm
E42 – 42mm
E150 – 1.5″
E200 – 2″
E300 – 3″
E400 – 4″
CalScale...
CalScale offers a non-intrusive solution for reducing and preventing limescale build-up in systems and plumbed-in appliances. CalScale's modulated pulse current generates an electromagnetic field through pipework, resulting in a complex oscillating field, capable of overcoming variations in water flow, temperature and levels of dissolved calcium. With the choice of three power settings, CalScale is highly recommended for effective scale reduction and prevention, combined with ease of installation and use.
How it works
Plugged in to the main electrical supply, CalScale draws power to the main control unit where it generates, via the signal cable wound around the water pipe, a modulated pulsed current that forms an electrical field through which the hard water has to pass. Due to the variations in water flow, temperature and the amount of calcium dissolved, the electronics thus produces a complex oscillating field that will cover all the necessary descaling conditions.
CalScale will not only prevent further limescale build up, but will also reduce, and finally clear all existing hard water limescale build up already present in the system or in heating appliances.
Benefits
Prevents limescale build-up
Reduces existing limescale
Improves system efficiency
Protects heating appliances
Low running costs
Suitable for many applications
No chemicals
No maintenance required
Specification
Height: 165mm
Width: 190mm
Depth: 140mm
Voltage: 220V /240V 50Hz
Rating: 6 VA
Max flow rate: 420 litres per min
Housing: IP65 rating
Pipe size: up to 100mm
Product links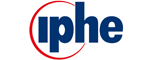 For all your Sales and Technical enquiries please call direct on +44(0)1535 210320
View the Commercial Water Softeners brochure
Installation and specification guide
Click here to see our case studies