Once the unit has been sited, connect the signal cable to the unit if necessary. Remove the bottom panel via the two screws and connect each end of the coil to the connecting block. Please note, polarity is not important.
Re-securing panel
Mains power is supplied to the unit via the 3 pin lead whilst the mains cable is already fitted with the correct plug and is protected with the correct mains fuse. The supply voltage will be between 220v and 240v.
Confirm correct operation
The relevant mains voltage lamp will illuminate green.
The signal light illuminates red and remain and constant whilst the unit is operating correctly.
Please note that the CalScale should be used on free flowing water and do not switch off.
The CalScale unit does not remove calcium from the water.
Power adjustment control
Adjustment of the CalScale power output may be achieved by means of rotating the switch located on the front of the unit. There are 3 settings available – Low, Medium, and High.
Where it is desirable that descaling of a system should be carried out in a measured controlled manner then the unit should be set to High initially, and following the achieved results a lower power setting can be used for continuous protection.
Mains power indicator light
A green light is illuminated on the front of the CalScale unit whilst 220/240v AC power is connected.
Signal cable
All CalScale units are supplied with heat resistant, single core multi-stranded cable with a diameter of 6mm and suitable at temperatures up to 180 deg cel.
Signal cable installation
For best results please follow instructions:
Installing the cable clear of possible sources of electromagnetic influence.
Winding 10-12 turns of the signal cable around the pipe to be treated.
Keep the coil windings tight with close turns held securely with the supplied self-locking cable ties.
Keep coil windings away from any obstructions.
Install the CalScale unit close to the coil – between 15cm and 2m.
Cut the cable to length removing excessive cable.
Install the coil on a pump discharge as opposed to a pump inlet.
Testing alarm system
The alarm consists of both audible and visual indicators and will operate under the following conditions:
Signal lead broken.
Signal lead disconnected.
Signal generation failure due to internal power supply failure as an example.
To test, disconnect one of the signal leads and the audible alarm will sound together with the red light flashing on the front of the unit.
Product links
WATER SOFTENERS
SCALE PROVENTION
UV DISINFECTION
REVERSE OSMOSIS AND
WATER FILTRATION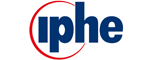 For all your Sales and Technical enquiries please call direct on +44(0)1535 210320
View the Commercial Water Softeners brochure
Installation and specification guide
Click here to see our case studies