Small, compact, the CalSoft Mini, metered water softener is designed to fit in all household situations. The energy saving units are suitable for all types of plumbing systems. Less salt and water are used as the metered, automatic unit only regenerates when necessary. Easy to operate electronics require little programming – simply adjust the water hardness level if needed. This durable water softener also features a stylish cabinet and hood, producing an endless supply of softened water.
The benefits...
12.5 litre capacity, designed for 1-8 people
Produces a plentiful supply of silky feeling, soft water
Full automated and metered – only regenerates when required
Improves hot water and heating system efficiency
Designed to use the exact amount of salt
Prolongs the life of household water appliances
High flow rate capabilities
Suitable for all plumbing systems
Learns and remembers water usages
Soft water rinses clean away with no scum – even after shaving
Eliminates scale around taps and stains in baths and basins
Glasses and dishes sparkle and shine
Ergonomically designed, stylish unit
Easy to understand smart electronics
Tried and tested for reliability and durability
5 year parts guarantee
12 months labour guarantee
Product data...
Our credentials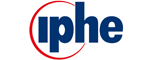 For all your Sales and Technical enquiries please call direct on +44(0)1535 210320