Strong, compact, CalSoft E is specifically designed for producing a plentiful supply of clean feeling, silky soft water. This easy to use unit features a unique valve system and generously sized cylinder, and a removable salt bucket. CalSoft E's space-saving cabinet fits easily into a single kitchen unit or other convenient space. Extensively tried and tested for durability and reliability, CalSoft E comes with a 12 months parts and labour guarantee, for a better value way to softer water.
The benefits...
Produces a plentiful supply of silky feeling, soft water
Improves hot water and heating system efficiency
Removes existing scale deposits in water systems
Prolongs the life of household water appliances like dishwashers, washing machines, showers, taps and boilers
Makes washing and cleaning easier
Save up to 50% on household cleaning and personal grooming products
Hair is softer, shinier and easier to manage
Soft water rinses clean away with no scum – even after shaving
Eliminates scale around taps and stains in baths and basins
Makes laundry brighter and fresher
Glasses and dishes sparkle and shine
Convenient compact, space-saving unit
Easy to use and maintain
Tried and tested for reliability and durability
12 months parts and labour guarantee
Product data...
Our credentials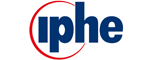 For all your Sales and Technical enquiries please call direct on +44(0)1535 210320