The problem...
Risks from private water supplies
Your health could be at risk if you draw your water untreated from a private water supply. Water from wells, springs, rivers, ponds, bore holes and lakes may contain micro-organisms and chemicals that can cause short term illness like sickness and diarrhoea. Some impurities, if consumed over time, can lead to more serious health threats like poisoning, kidney failure and even some forms of cancer.
Your Health is Important – ask for a Water Report
If you draw water from a private supply, it is advisable to contact your local Environmental Health Service to check that your water is safe for human consumption. They can provide a water report to identify any impurities that may need treating.
Send a copy of your Water Report to Calmag and we will be happy to advise you on the best way of making your water safe. Contact Calmag.
The solution...
The CalUltra, Ultra Violet Disinfection System, is the easiest and most cost effective way to make water from private supplies safe for human consumption. Ultra Violet Disinfection is the main solution suitable for treating water drawn from private water supplies such as wells, rivers and springs.
The solution...
Protection against the bacteria, viruses, fungi, protozoa and algae found in private water supplies.
Combined Pre-Filter and Ultra Violet Unit effectively destroys water-borne contaminants and can even prevent legionella.
Providing clear, fresh tasting water that is completely safe to drink.
Product links
Our credentials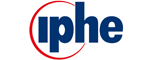 For all Sales and Technical enquiries please call on +44(0)1535 210320