Reverse Osmosis and Water Filtration
When you need water in its purest form, the Calmag Reverse Osmosis System offers the most refined form of filtration, suitable for many applications, including specialist industry sectors. Reverse Osmosis is capable of removing up to 98% of all impurities found in the water supply.
Typical Users
Hotels, Bars and Pubs
Restaurants and Canteens
Laboratories
Hospitals
Offices
Food Processing Plants
Pharmaceutical Industry
Commercial Bottling Plants
Typical Uses
Private water supplies
Incoming mains
Film processing
Industrial processing
Brewing & soft drinks processes
Drinking fountains
Vending machines
Water reclamation
Pure water requirements
Meeting specific dietary needs
Water Filters
We offer a complete range of water filters, suitable for use under the most demanding commercial and industrial conditions. On request, Calmag can produce filters capable of treating as much as 10 million litres of water before a recharge is needed. From sediment removal to calcium treatment, our comprehensive range includes products for treating numerous contaminants, suitable for the widest range of users and uses.
Examples of typical containments…
Chlorine
Organic chemicals
Cysts and Bacteria
Dirt
Discolouration
Bad taste
Product links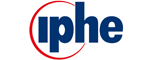 For all your Sales and Technical enquiries please call direct on +44(0)1535 210320